Higg traceability plan aims to enable consumer brands to identify and share the supply chain sources of billions of goods with their upstream value chain partners, and highlight and disclose sustainability information to the public and other stakeholders on their own and other e-commerce platforms.
Jason Kibbey, CEO of Higg, said: "Consumer goods enterprises are facing great urgency to accelerate sustainable improvement, and need comprehensive tools and situational data that can clarify untraceable areas in the supply chain."
"Together with some of the world's most advanced traceability innovators, we are bringing powerful new features to the Higg platform to enable brand and retailer customers to understand and track product certification and provenance.""We are happy to work with these organizations, which are committed to improving transparency and sustainability, and each organization brings unique capabilities that the industry needs," Kibbey said. "Higg focuses on aggregating high-quality environmental, social and governance data to provide a single source of facts for the consumer goods industry. Working with leading traceability innovators is a key step in helping our customers make more informed sustainable development decisions."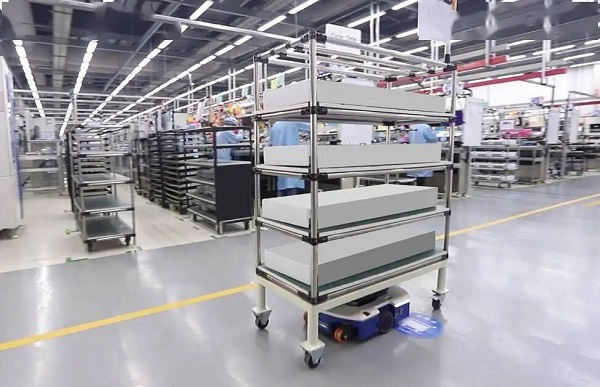 Higg's traceability partners will enable blockchain technology to support the chain of custody for tracking and tracing products, simplify certification statements, and address issues such as material movement, supplier data, consumer participation, and brand protection. The global industry's collaborative approach aims to provide Higg users with instant, proven insights, and enable brands to better meet public expectations, satisfaction with corporate sustainable development goals, and supervision by regulators.
Higg represents the world's largest footwear, clothing and textile industry data set, and provides services for the world's largest consumer goods retail platform. Higg will enable its traceability partners to have extensive contact with global companies, and provide Higg platform customers with leading traceability solutions. As part of this program, Higg's key social and sustainable development data will also be directly integrated into the partner platform to create stronger solutions for partners and their customers.Shameek Ghosh, CEO and co-founder of TrusTrace, said: "Without traceability, sustainability cannot exist, which is why TrusTrace's mission is to bring true transparency to brands who really want to know what they sell." "By partnering with Higg, we can use our technology to drive more sustainable and socially responsible decisions in the global supply chain - while equipping TrusTrace with key data from Higg, which will help our customers make better and more informed purchasing decisions. This is a win-win for all participants!"
About Higg
Higg is a sustainability insight platform for consumer goods enterprises - providing software and services for measuring, managing and sharing supply chain performance data.From materials to products, from facilities to stores, from emissions to working conditions, Higg opened a complete view of the impact of enterprises on society and the environment.Higg, based on a leading sustainability measurement framework and trusted by global brands, retailers and manufacturers, can provide a single source of ESG intelligence needed to accelerate business and industry transformation.Established in 2019 as a public welfare company, Higg Index is the exclusive licensor of Higg Index, an industry-leading value chain measurement method developed by the Sustainable Clothing Alliance.