What is the decarbonization plan?
Decarburization is the process of reducing or eliminating carbon emissions to help balance greenhouse gas (GHG) emissions in the atmosphere. The clothing industry accountsfor 2% to 8% of global greenhouse gas (GHG) emissions every year. If not controlled, emissions will continue to grow, far below the rate of achieving the 45% absolute emission reduction target required to limit global warming to 1.5 ° C by 2030.

The Sustainable Clothing Coalition (SAC) launched a decarbonization plan to solve this problem. The plan will support and promote the industry's efforts to achieve this ambitious, urgent and necessary emission reduction goal. It has developed practical guidelines and tools to support its members to directly and indirectly quantify, track and report greenhouse gases generated by their organization's activities through the Higg index series of tools.
Science-based objectives
Developed by the Science-based Goal Initiative (SBTi), "The science-based goal provides a clear path for companies and financial institutions to reduce greenhouse gas (GHG) emissions from the latest climate science, helping to prevent the worst impact of climate change and business growth that can withstand the future test. If the goal is consistent with the latest climate science, it is believed that the Paris Agreement The necessary content of the goal is to limit the global warming to 2 ° C far below the pre-industrial level, and strive to limit the warming to 1.5 ° C, then these goals are regarded as "based on science".
As part of the decarbonization plan, SAC members will be required to commit and set scientific goals (SBT) from 2023. The plan aims to provide education and advisory support for members who have not yet committed to or are undertaking SBT. The establishment of SBT is a key step for enterprises to formulate decarbonization strategy and plan emission reduction.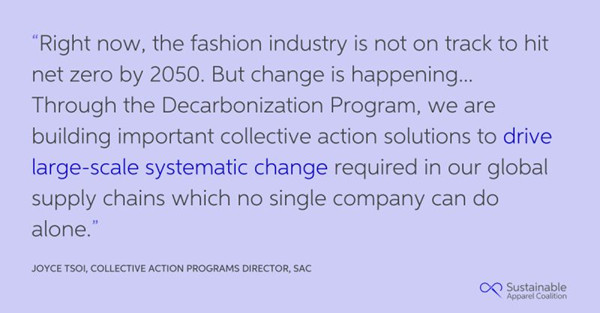 The industry urgently needs to take collective action to solve our common challenges. SAC is a collective action alliance, which brings together a global community of actors to develop new industrial solutions. By using the insight of Higg index tool, provide information for industry transformation and accelerate action to achieve positive impact and benefit everyone. We need to work together on the whole value chain to reduce the carbon footprint of the industry.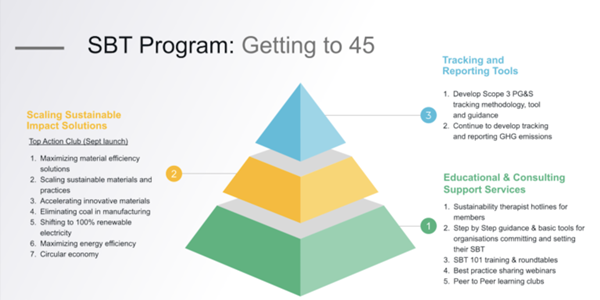 ASCP Services is a professional Higg verification agency and has been approved with the qualification of SAC Higg FEM Chemical Specialist Verifier.
Our chemical validation experts and verifiers can verify all the contents of Higg FEM and help you solve the problems in the supply chain.
Anode Sustainability Certification Promotion Services
(VB ID:149765)