Following the events of September 11, 2001, governments and customs organizations around the world have implemented supply chain security standards to secure trade, protect against terrorist acts, and to combat illegal trafficking.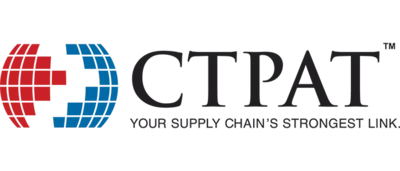 C-TPAT is a voluntary government-business initiative to build cooperative relationships that strengthen and improve overall international supply chain and U.S. border security. C-TPAT recognizes that U.S. Customs and Border Protection (CBP) can provide the highest level of cargo security only through close cooperation with the ultimate owners of the international supply chain such as importers, carriers, consolidators, licensed customs brokers, and manufacturers.
As part of enforcing and adhering to the international supply chain security standards, companies must assess their supply chain to identify, mitigate and eliminate potential security risks.
SUPPLY CHAIN SECURITY is the part of supply chain management (SCM) that focuses on minimizing risk for supply chain, logistics and transportation management systems (TMS). The goal of supply chain security is to identify, assess and prioritize efforts to manage risk by layered defenses in an agile manner.
This requires a multifaceted approach to protecting the checkpoints, assets and infrastructures involved with the production of a product. Supply chain security also takes into account the protocols set by government agencies, like homeland security or customs regulations for international supply chains.
The first step in supply chain security is to identify any potential weaknesses in a system. Overall organizational risk management practices should then be adjusted to accommodate and address those weaknesses. Collaboration with a 3PL provider can also help organizations find vulnerabilities and make improvements within a supply chain.
Apply necessary security procedures that can be put into place to make supply chains more secure include:
Verifying proper credentials for all participants within a supply chain.
Screening all of the contents within a cargo that is being shipped.
Notifying recipients of shipments in advance.
Securing the cargo in transit or storage with the use ofaccess controls, alarms, locks, surveillance or tamper-proof seals.
Inspecting cargo at each stage of the supply chain or shipment process.
Completing background checks on all employees.
Meeting allcomplianceand security standards.
Conducting regularrisk assessmentsof supply chain segments,vendorsand partners.
Training employees to identify and resolve supply chain security risks.
Supply chain security should be a high priority for organizations as a breach within the system could damage or disrupt operations. Vulnerabilities within a supply chain could lead to unnecessary costs, inefficient delivery schedules and a loss of intellectual property. Additionally, delivering products that have been tampered with or unauthorized could be harmful to customers and lead to unwanted lawsuits.
Security management systems can help protect supply chains from physical and cyber threats. Physical threats encompass risks with internal and external sources, such as theft, sabotage and terrorism, while cyber threats refer to vulnerabilities in IT and software systems, like malware attacks, piracy and unauthorized ERP access. While threats cannot be completely erased, supply chain security can work towards a more secure, efficient movement of goods that can recover rapidly from disruptions.
ASCP Services CAN PROVIDE:
ASCP Servicesassists importers, manufacturers and trucking companies who wish to become compliant to US Customs requirements under the Customs_Trade Partnership Against Terrorism. C_TPAT seeks to enhance security measures across a company's entire supply chain by compelling close cooperation among its constituent entities, from importers, brokers, and warehouse operators to carriers and foreign manufacturers and suppliers.
ASCP Servicessupply chain security program employs a cutting-edge methodology to evaluate the following components:
Procedural Security;
Documentation Processing;
Physical Security;
Access Controls;
Personnel Security;
Education and Training Awareness;
Manifest Procedures ;
Conveyance Security.