The upcoming Higg FEM 4.0 is a result of high collaboration among SAC members. In the past two years, SAC has collaborated with over 100 members to collect feedback on the tool framework, scoring methods, and content. The insights of key members participating in the team and strategic committee help them identify gaps in regulations, industry standards, and requirements, and incorporate their insights to significantly develop the tool.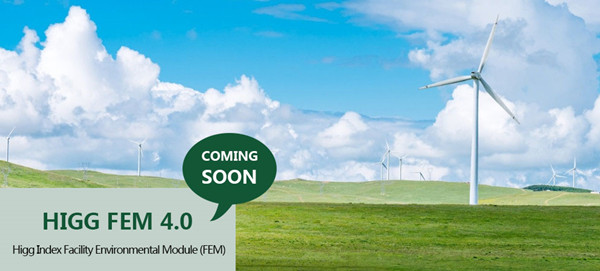 Higg FEM 4.0 will bring new changes to the industry for the following reasons:
Reduce third-party evaluations: Through a single shared facility evaluation tool, Higg FEM 4.0 aims to reduce third-party evaluations of facilities.
Better data quality: Higg FEM 4.0 integrates years of feedback and provides more detailed and relevant data. The changes in the Higg FEM 4.0 tool are a direct result of the demands of members and users for more precise and accurate information. The tool includes a new anomaly detector designed to identify errors in real-time.
Consistent with global industry standards: Higg FEM 4.0 is in sync with key industry standards, including GHG protocols, science based target initiatives, and ZDHC zero emission roadmap.
Expansion of environmental issues: The update covers more relevant environmental impacts, such as groundwater pollution, to ensure that the tool reflects key impact areas that businesses need to assess and respond to current challenges.
Improved evaluation relevance: Through improved applicability standards, users can now only see issues related to their specific operations, so they can spend less time on evaluation issues that are not related to them.
Significant platform feature improvements: In addition to the new anomaly detector, Higg FEM 4.0 also provides more convenient guide access, optimized data export, and an expanded online training library.
Higg FEM 4.0 will be launched early next month, providing personalized experiences based on facility characteristics and usage, thereby bringing more relevant experiences. Through this update, you can look forward to a highly targeted environmental performance assessment where factories capture and report data that reflects their unique processes, thereby reducing the time spent on issues unrelated to their operations.
ASCP Services is a professional Higg verification agency and has been approved as a SAC Higg FEM Chemical Specialist Verifier (Advanced Chemical Verifier). Our chemical validation experts and validators can verify the entire content of Higg FEM, helping you solve supply chain problems.
Anode Sustainability Certificate Promotion Services
(VB ID: 149765)