Worldly and the Sustainable Clothing Alliance (SAC) are jointly launching the most comprehensive environmental assessment of manufacturing facilities. In order to launch the update, SAC has worked throughout the industry, collecting feedback from Higg FEM, reviewing scoring methods, and addressing issues. As a result, the existing Higg FEM was reviewed and piloted this summer, which is an evaluation that better meets user needsand is consistent with the state of our industry - Higg FEM 4.0.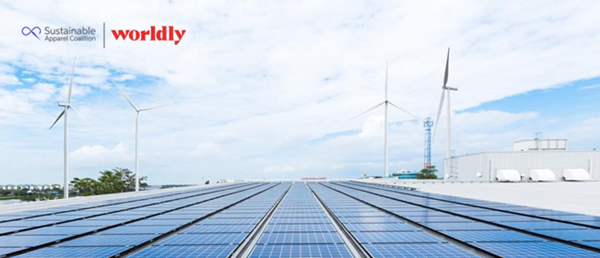 New features unique to Higg FEM 4.0
Embedded bracket
New guidelines have been added for each section and issue on the platform, allowing users to receive assistance where and when needed without the need to refer to external guidelines.
An extra pair of eyes
Worldly will highlight possible anomalies when users submit data. This will help preventerrors at the source and give value chain partners more confidence in their results.
The Best Environmental Data for Consumer Goods Enterprises
Customized Questions and Logic
Higg FEM 4.0 provides a more customized evaluation experience, customizing issues based on facility operations and processes.
Reconcile with industry framework
The issue is more in line with the GHG protocol and the ZDHC zero emission roadmap, reducing the need for additional offline assessments, facilitating emission reporting for Scope 1, 2, and 3, and supporting regulatory preparation.
New environmental data
Higg FEM 4.0 better addresses the most pressing environmental issues in the industry, including groundwater and soil pollution, carbon offsetting, fossil fuel phasing out, and other new issues.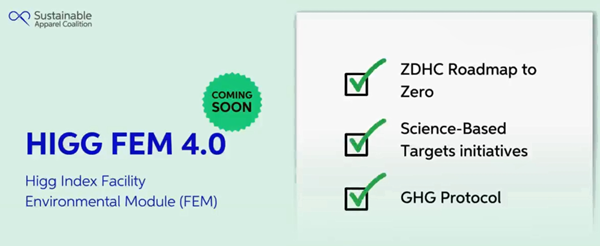 ASCP Services is a professional Higg verification agency and has been approved as a SAC Higg FEM Chemical Specialist Verifier (Advanced Chemical Verifier). Our chemical validation experts and validators can verify the entire content of Higg FEM, helping you solve supply chain problems.
(VB ID: 149765)