Higg FEM 4.0 will be officially released on the Worldly platform tomorrow. In the new version, factories must first select the correct factory type before choosing the industry type, which is very different from the old version.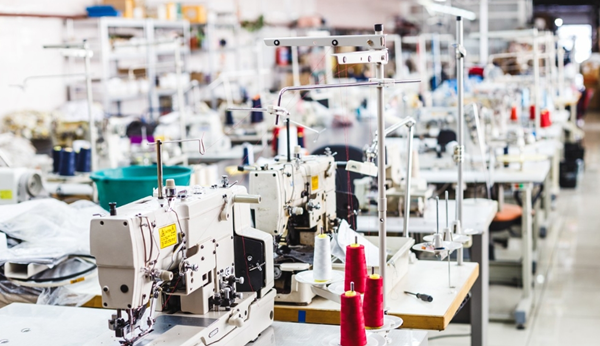 Considering that a company may have multiple types of factories, reporting the correct factory type provides more accurate quantitative data and tracking of standard units forenergy resource consumption, so that the company can have a clearer understanding ofvarious types of energy consumption factors. In addition, if the factory is unable to provide a valid business license or environmental permit (without appropriate reasons), all modules will receive a score of 0. In this issue, the editor will answer several common questions about venue information and permits.
Q: My factory operations include assembly and washing of finished clothing. What unit of measurement should I use for reporting?
A: In this case, tracking needs to be divided into units (pieces/pairs) as the measurement units for finished clothing components, as well as the kilograms used for processing operations.
Q: Our factory has a printing department. Based on the type of equipment, do we only choose to assemble finished products, or do we include other finished product processing (product printing, painting, dyeing, washing, and finishing)?
A: You need to select all processes that are currently being executed within the factory.
Q: If I have a comprehensive environmental permit, how should I respond to personal permit requirements?
A: You can indicate 'no' for each different environmental area, or you can answer 'yes' for each environmental area and enter the same license reference for each environmental area. Both are acceptable responses.
Q: What does a comprehensive environmental permit refer to?
A: In some countries, a single license covers multiple fields (water, waste, etc.), which is called a comprehensive environmental license, which is a license that covers multiple environmental issues within its scope.
Q: My environmental permit has expired but is currently being renewed. How should I respond to the assessment?
A: You can choose that your license is currently invalid, but the update process is currently in progress. Before participating in the validation process, please ensure that you have obtained the updated permit/license from the previous year. This means that you should have physical or digital copies to avoid zero points.
In this case, the factory must record all communication with the supervisory department and be able to prove that the contract is being renewed with the supervisory department, without the need for the factory to take further action according to the requirements of the supervisory department. If the factory can provide these supporting documents, FEM will not score 0.
If the factory does not have an environmental permit required by law at all, it will score 0 in the entire FEM.
Q: My government license has expired and they will no longer issue it. Should I mark it as' not needed 'in the evaluation?
A: We suggest that you request a confirmation letter from the government agency regarding the issuance of environmental permits and keep it as a supporting document. If you have this supporting evidence, you can choose to answer 'No permission required'.
ASCP Services (VB ID: 149765) is a professional Higg validation organization and has been approved as a SAC Higg FEM Chemical Specialist Verifier. Our chemical validation experts and validators can verify the entire content of Higg FEM, helping you solve supplychain problems.