Before conducting Verified InCheck Level 1 validation, suppliers need to download the Chemical Inventory List (CIL). The editor has compiled the operation steps for everyone and can save them.
Operating Steps
1. Log in to the ZDHC Gateway and click on "CHECK" on the left menu.
2. Click on 'Archive'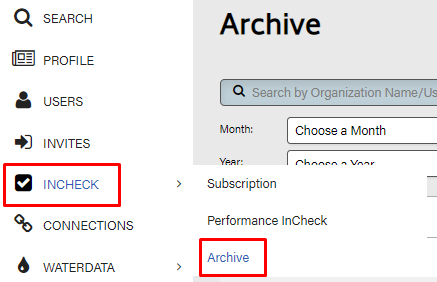 3. Hover the mouse over the 'Inventory' column.
4. Click to View to preview the inventory list.

5. Click on 'Export Inventory'.
6. Click on 'Export Inventory PDF' and 'Export Inventory EXCEL'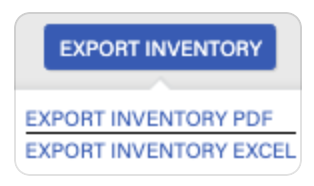 The following figure is an example of exporting CIL to PDF.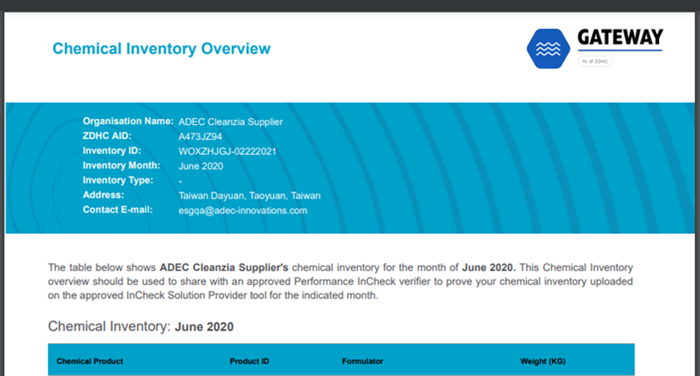 After successfully verifying the chemical inventory list, the supplier will receive the Verified InCheck Level 1 logo. Suppliers can view this information in the supplier profile on the ZDHC gateway, as follows.
1. Click on 'PROFILE'.
2. Click on the 'Certificates, Reports,&Documents' tab. You can find the verified logo in the "Certificates and Reports" section.

Note: If you have previously assigned the Performance InCheck logo (as shown in the left figure) and the on-site verification is successful, the logo will be replaced with the Verified InCheck Level 1 logo (as shown in the right figure).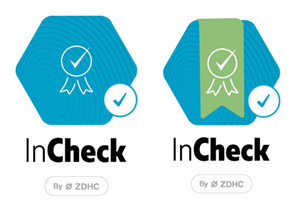 ASCP Services is a third-party verification agency designated by ZDHC, which can provide you with InCheck report verification services to promote zero emissions of harmful substances and achieve sustainable development goals.