Enterprises that have passed GRS certification can directly issue an RCS scope certificate(SC) without the need for additional review, and the validity period of the certificate is the same as GRS. And the certification authority can issue an RCS Transaction Certificate (TC) for products that have already been shipped before the issuance date of the RCS scope certificate.
The original text of Textile Exchange is shown in the following figure:
We all know that before this, GRS certification and RCS certification were independent.
If a company only passes GRS certification without RCS certification, it cannot sell RCS products. This leads to companies having to add additional RCS certification (usually through on-site audits by certification agencies) before they can sell RCS products. And if the enterprise does not issue an RCS scope certificate before shipment when conducting product transactions, the already shipped products cannot apply for a transaction certificate, which seriously affects the shipment of the products!
Latest Solutions
Due to the fact that all standard requirements for RCS have been evaluated during the GRS audit, Textile Exchange believes that its certification risk is very low. So, in the latestcalibration file, Textile Exchange stipulates:
When a company has already passed GRS certification and wishes to obtain RCS certification, the certification body can issue RCS scope certificates for the same scope (facilities, process categories, etc.) without the need for additional audits. And the RCS scope certificate and its corresponding GRS scope certificate have the same validity period, and RCS can be added as a standard to multiple standard scope certificates containing GRS.
Before the issuance date of the RCS scope certificate, the certification agency needs to meet the following two conditions to issue an RCS transaction certificate for products that have already been shipped:
1. Issue the RCS scope certificate before issuing the RCS transaction certificate;
2. The enterprise has already passed GRS certification at the time of shipment.
About GRS
GRS is an international, voluntary, and comprehensive product standard that specifies third-party certification requirements for recycling content, product regulatory chains, social and environmental practices, and chemical restrictions.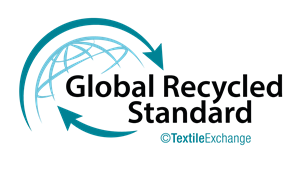 GRS is suitable for products with a recovery content of 20% or more. If the enterprise wants to use the GRS logo label on the product, the product must have more than 50% recycled ingredients and must apply for usage rights from the certification agency.
About RCS
RCS is an international certification system that requires at least 5% of recycled raw materials. This is a certification system that not only checks the source of raw materials, but also tracks and manages all production and processes through the application of the U.S. Fair Trade Commission's green guidelines and ISO14021 standards, ensuring transparency.
RCS is divided into two levels:
RCS 100: Suitable for products containing 95% or more recycled raw materials.
RCS Blended: Suitable for products with recycled raw material content below 95%.
ASCP Services is a recognized GRS/RCS/OCS/RDS/RAS/RWS/RMS certification agency that can provide certification services for related projects to a wide range of customers.